Lens Reviews · 11 April 2012 ·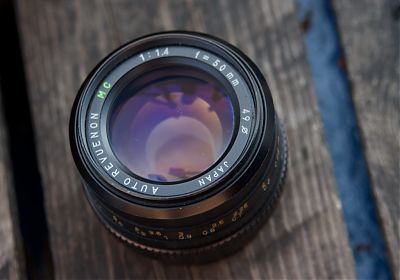 As if this site didn't have enough subject areas covered already: I've added a new section, called Lens Reviews that I will use to put up lens reviews (didn't the title give that away already?) of a number of lenses that I own, or have owned. It's not going to be a pixel peeper feast, beware: It's a brief summary of my subjective impressions after whatever amount of time I have used the lens for, a few sample pictures and RAW files for download.
Lenses I will review:
Pentax DA 21mm f/3.2 Limited
Pentax DA 35mm f/2.4
Pentax DA 70mm f/2.4 Limited
Pentax DF A 100mm f/2.8 Macro
Sigma 50mm f/1.4
Auto Revuenon 50mm f/1.4 (Pentax K Mount)
Carl Zeiss aus Jena Tessar 50mm f/2.8 (M42)
Carl Zeiss aus Jena Flektogon 35mm f/2.4 (M42)
Carl Zeiss aus Jena Sonnar 135mm f/3.5 (M42)
Pentacon 29m f/2.8
Pentacon 50mm f/1.8
Practica 135mm f/2.8 (M42, made in Japan)
Ricoh 200mm f/4 (Actually a rebranded Pentax

SMC

-M 200mm/f4)
Watch this space.